Do You Have A Book Inside You Waiting To Be Born? Join our Workshop on Tuesday, Feb. 11 and
Write and Publish Your EXPERT e-Book in 6 Easy Steps!
(This Workshop Covers the First 3 Steps with a Follow-Up Next Month)
NOTE: This event WILL be recorded and distributed to REGISTERED Attendees!
So, even if you can't attend in person, REGISTER  at the Discount Price Now!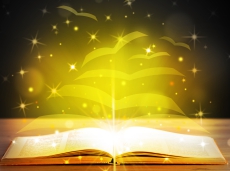 Hi from Gwenn,
Many of you know me as an EFT Tapping expert who has been practicing and teaching EFT and Energy Medicine since 1998.
But what you may not know is that before coaching, I was a graphic artist! Yes – I was employed at a production company in Miami as manager of their computer graphics department, creating slideshows for big-name companies such as American Express, Ryder, Exxon, etc.
I also operated my own freelance business doing layout and design for a a variety of print companies.
That experience served me well in my coaching business, allowing me to author my own teaching manuals, in both print and digital format.
I know from experience how publishing your own book, even an e-books, positions you as an expert, or an "author-ity" in your field.
HOW I STRUGGLED IN THE PAST
But in the past, writing, publishing and selling an ebook meant I had to
• Write the ebook,
• Publish it to PDF,
• Create a website to promote it,
• Develop a sales page,
• Make sure the customer got delivery of the ebook and was able to download it correctly (I can't tell you how many emails I had to respond to in the middle of the night because people didn't know how to download a file from the internet),
• Set up an online service to collect payments and send refunds,
• And continually find potential customers by spending time and money promoting the ebook or else sales dried up.
NOW AMAZON KINDLE MAKES IT EASY
Now I'm getting ready to re-publish all my ebooks and print manuals as Kindle books on Amazon! 
Why?
Because Amazon is the largest online retailer in the world, and they've made it super-simple for self-publishers to succeed. They don't discriminate at all, promoting self-published ebooks alongside traditionally published books.
Plus, Kindle continues to create out-of-the- box programs to promote your ebook, putting you in front of millions of people who otherwise would never hear about you, your book, or your message.
Remember, people searching on Amazon have credit cards out and ready to buy! You don't have to go searching for potential buyers, because on Amazon, readers are searching for you!
Amazon allows you to keep up to 70% of each sale, and you don't have to put any money up front. Which is way better than the traditional publishing houses, who ask for thousands up front for editing, formatting, cover design, and printing, and then only pay you a buck or two for each book sold.
Even better, Amazon handles all the sales details: they collect the money, handle refunds (and they are such marketing geniuses that their refund rate is way less than individual website owners), and send you a paycheck every month.
With Kindle, all you have to do is write and publish your ebook ONCE – and let Amazon sell it over and over and over…
Would you like to join me and write and publish YOUR Kindle Book?
Because going through the process, I've purchased courses and taken classes about how to get published on Kindle from the experts. I've gone through the tutorials that Amazon provides.
And along the way, I've discovered the critical and costly mistakes most first-time authors blindly fall into and how avoiding these mistakes can skyrocket your success.
I've compiled a master checklist to help myself make sense of the process. And it's this checklist I want to share with you!
HERE'S THE CHECKLIST HIGHLIGHTS:
• Decide on a TITLE: Is your niche hot or not? How to include the words people are searching for on Amazon to make sure they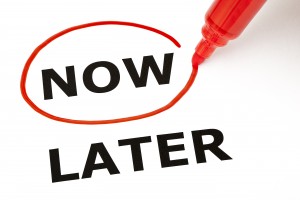 find your book.
• Create captivating CHAPTER titles and descriptions, answering the "must solve now" questions readers are asking.
• Discover what makes a great COVER, what to include, what NOT to include, (you need to know this even if you hire a graphic artist so you don't get ripped off, or worse yet, get fined for thousands), and who can make one for you at a price you can afford.
STEP #2: OUTLINE
• Why an INTRO matters so much in Kindle and what you need to include to boost sales…
• An easy-to-create BODY CONTENT format, including "Thud Factors" that keep readers turning pages and just about eliminates refunds
• What to include at the front and back of the book to drive readers to your website (and email list).
STEP 3: WRITE (OR RECORD) CONTENT
• Decide if writing or recording is best – and easiest – for you.
• Plenty of powerful mindset work (with EFT tapping) to overcome whatever is holding you back: Are you overwhelmed or intimidated by the process? Do you have writer's block or are you procrastinating? Plus tools to help eliminate distractions so you can FOCUS and FINISH! (Remember, you only have to write the book ONCE and let Amazon sell it many times : )
• Recording tools and transcription services you can use if you decide to record the content.
That's what we're planning on going through in this workshop. Next month, we'll cover
STEP 4: EDIT, FORMAT and FINALIZE, including what makes you look like an amateur and how to avoid mass refunds and bad reviews.
STEP 5: PUBLISH TO KINDLE & GET NOTICED, which has become easier than ever! Kindle wants to sell your book, so learn all the options you have to help boost sales and credibility.
STEP 6: PROMOTE YOUR KINDLE BOOK online and off, and how to leverage your book for multiple streams of passive income.
When you REGISTER for Tuesday's class, you'll qualify for a discount for next month's meeting. Remember, even if you can't make it live, REGISTER and you'll get the replay and qualify for the discount price for next month's workshop.

WATCH FOR BONUSES!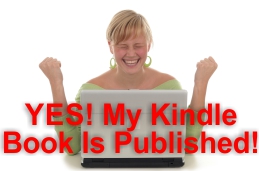 There's just too much to jam into a 2-hour session, so we'll keep in touch during the month.
If you need a simple checklist to follow to help you get organized, focused and finished, then this workshop is for you! Join me as we go through this process together…
Because once is not enough! The key to making money on Kindle is having a series of books, and you can use this streamlined rinse-and-repeat process to get your message out to a huge audience and make a real difference in the world so REGISTER NOW!
YES! SIGN ME UP FOR THE PRE-REGISTRATION DISCOUNT PRICE OF ONLY $30.00 $25.00



Workshop Date: Tuesday, February 11, 2014
Time: 11:30 AM – 1:30 PM (Sorry, this is not a lunch venue)
Workshop Location: Your Big Picture Cafe, 4900 S University Drive, Davie, FL
Call 954-252-5644 for Directions
What are you waiting for? It's time to finally write, publish, & sell your own Kindle Book,
share your message with others who need to hear it, and get noticed as an Expert in your field
even if you don't know where to begin, or have a dusty manuscript you just can't seem to finish,
or feel too intimidated by the process!
Can't make the live workshop? Purchase a ticket now at the discounted pre-registration price and you'll have access to the replay.
YES! I want the Replay for Only $30.00 $25.00!

Register now and I'll see you on the Amazon Author Page!