VIDEO – PART ONE

Retrain Your Brain:
Reset Reversals, Stop Self-Sabotage
and Program Yourself for Success with
EFT Tapping & Energy Medicine
Presented by Gwenn Bonnell
NOTE: This is an ADVANCED EFT Tapping Program.
If you are brand new to EFT Tapping, CLICK HERE
for a quick introductory tutorial.
Part 1 – Introduction, Sway Test
& Energy Alignment (53 mins)

• Program Overview
• Why listen to me
• Psychological Reversal, Limiting Beliefs and Energy Reversals
that interfere with EFT Tapping success
• Quick Routine to Correct Energy Reversals
• How to do the Sway Test
• How to Calibrate the Sway Test to ensure true answers
CLICK ON THE ARROW to watch the Video Replay
RIGHT CLICK HERE to Download the MP4 Video File

CLICK HERE FOR PART 2 to View PART TWO of the WORKSHOP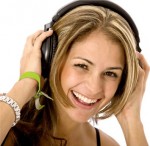 AUDIO RECORDINGS
You can either listen to the audio or download the MP3 file:
CLICK HERE TO LISTEN (RIGHT-CLICK to Download) to the Workshop Audio Replay – PART 1 (53 minutes)
CLICK HERE TO LISTEN (RIGHT-CLICK to Download) to the Workshop Audio Replay – PART 2 (54 minutes)
HANDOUTS
Printable Handouts: CLICK HERE
NOTE: Click on the above link to open and view (Must have Adobe Reader)* or RIGHT-CLICK to Download to your Computer (Select "Save Link As…")
* Download Adobe Reader for Free at http://get.adobe.com/reader/
ADDITIONAL RESOURCES
The Sway Test: www.tapintoheaven.com/sway-test
Cross Crawl: www.tapintoheaven.com/newsletters/crosscrawl.shtml
Andrea Mandel contact Info: 954-474-4829 or althealconcepts@aol.com
PLEASE READ THE FOLLOWING STATEMENTS CAREFULLY
Gwenn Bonnell is not a trained psychologist or therapist, rather a personal performance coach. During this seminar, she demonstrates and shares with you very powerful personal improvement techniques. Gwenn Bonnell cannot and will not take responsibility for what you do with these techniques.
You are required to take complete responsibility for your own emotional and/or physical well being both during and after our session. Don't use these techniques as a substitute for proper medical care or to try to solve a problem where your common sense would tell you it is not appropriate. These techniques are not intended as a substitute for the medical recommendations of physicians or other health-care providers. Rather, they are intended to help you cooperate with your physicians and other health professionals in a mutual quest for optimal well-being.
By absorbing the information on this page, you are agreeing to and complying with the above statements.