Order Your Audio Replay of this Live Workshop Here!
A Simple 5-Step Process to Manifest Any Goal
Made More Powerful with EFT Tapping!
With Gwenn Bonnell
In this enlightening, inspiring workshop replay,
you'll learn exactly how to use EFT Power Vision Tapping! 
Whether you want to improve your finances, your relationship, your health, or your spiritual practice, or all of the above, you'll learn how to take only a few minutes each day to create an irresistible attraction between you and your goals so you can look back on 2014 with pride at all your achievements.
It really is about energy, and once you understand it you'll wonder why you didn't learn this in grade school!

What We Cover in this Incredible Workshop:
• Why "Traditional" Resolution Making Fizzles Out and How To Energize the Process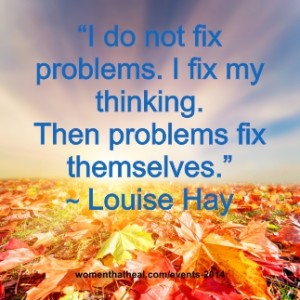 • The Actual 5-Step Formula for Manifesting Any Goal
• The 2 Most Important Universal Laws for Success…
• Why "Positive Thinking" Can Actually Sabotage Your Progress… Really!
• What to Do If You Are Surrounded by People Who Don't Buy Into Your Process
• Your Secret Weapon: EFT Tapping to Reprogram Your Energies and Brain
• The 3 Life-Altering Steps You Need To Take Daily (We're Talking MINUTES)
• How to Harness the Two Most Important Emotions that Magnetize Your Manifestation Process
• Actual EFT Tapping from the Live Workshop
• and much, much more…
PLUS A BONUS! A NEW Q&A Session with Gwenn, including
• A New Acronym to Help You Remember the 5 Steps to Manifesting Any Goal
• The Difference between Affirmations, a Power Vision, and Action Steps
• The Two critical Steps in the Manifesting Process for EFT Tapping to Clear Reversals
• Live EFT Tapping to Clear Reversals for a Listener's Power Vision
• How to Use Surrogate Power Vision Tapping to when Loved Ones are Upset and Pulling the Plug on Your Optimism (This works for your children too!)
• How to Combine Your Power Vision with the Temporal Tap
• Plus, Watch for MORE Unadvertised Bonuses!
If you want to know how to use EFT Tapping to FINALLY break the habit of making and breaking resolutions, the take the leap and learn how to easily manifest more abundance, more loving relationships, and a healthier physical, emotional and spiritual life in 2014 by ORDERING NOW!
AUDIO REPLAY NOW Only $47.00 $30.00



Download the AUDIO REPLAY and Immediately Start Your
Personal EFT POWER VISION TAPPING for SUCCESS!
Even if you've used EFT Tapping before and are still stuck making the same resolutions year after year,
or have sticky-notes with affirmations all over your house,
you'll learn how to use Power Vision Tapping to rewire your brain and
BECOME THE PERSON who is programmed for success!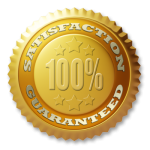 30-Day Satisfaction Guarantee!
If you listen to this audio replay of TAP Your Resolutions Into Reality Workshop, follow along and use EFT Tapping to create Your Power Vision for Success, and take one minute each morning and one minute each evening to tap into your personal Power Vision, and after 30 Days you don't notice any change in your outlook or your life situation, I will gladly refund your money, no questions asked!
GGGGGGGG
Hi Gwenn
I'm so happy I heard about your workshop. Attending it has really allowed me to open up my eyes to new things going on in my life. The whole presentation you gave about visibility and using the law of attraction to gain goals we want to manifest has encouraged me to try it with something I've been wanted to start for a while, my very own blog! I was so excited that when I went home that evening I tried out the power vision you spoke about, and since then I've started up my blog and have already written my very first blog post! 
Thanks so much!
Keely Mitchell
YES! I want the Audio Replay for Only $47.00 $30.00!