FOR PEOPLE WHO WANT TO IMPROVE THEIR EFT SKILLS WHEN TAPPING FOR PAIN!
"Time-Tested Proven Strategies for Tapping Away Pain with EFT
(Emotional Freedom Techniques)"
How To Become Confident and Comfortable Using EFT Tapping
to Address Chronic and Acute Pain for Yourself and Others
This LIVE EVENT was Presented by Gwenn Bonnell Sept. 9, 2014
CLICK HERE to Download Your VIDEO REPLAY Now!
DESCRIPTION: In this LIVE workshop replay you'll learn specific techniques that increase the effectiveness of tapping for everything from a stress headache to chronic back pain…
And you'll learn by DOING the tapping through one-on-one EFT demonstrations so you better understand how to use these strategies on your own for yourself and your clients.
Heck, I even show you HOW To improve your EFT Tapping skills with a structured outline of questions to ask yourself and your clients so you're never at a loss again when addressing pain!
Plus, there's lots of time to get answers to YOUR questions…
In fact, here's just a sample of what we'll answer for you / cover in this incredible workshop:
• What are energy reversals, what do they have to do with pain, and how do reversals affect tapping results?
• How to speak the body's language, which can be the difference between embarrassing defeat and spectacular success with EFT…
• Why emotional feelings sometimes matter more than physical ones
• How to discover exactly what life stress is driving the pain – literally!
• Why some affirmations succeed and others don't – and why some NEGATIVE thoughts come true faster that positive ones…
• What technique will stop your history from keeping you stuck in pain by rewiring your brain.
• What is the #1 mistake newbies make that stops tapping success in its tracks?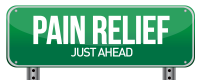 • The second most-important reason tappers stop tapping just when it's needed the most…
• What if there is a physical reason for the pain? Can you still get relief even when the doctors give up on you?
• Not sure how often you should tap? Or when you should tap for optimum results? You'll find out!
• … and much, MUCH More!
Don't miss this breakthrough workshop that will finally put your tapping results on true "auto-pilot" once and for all… no matter WHAT symptom you address or WHY you are in pain.
GET YOUR VIDEO REPLAY NOW!
You're invited to follow along with the video replay (it's in two parts) as we explore the important questions to ask yourself and clients and how to incorporate the answers into effective EFT tapping sequences to relieve pain.
Even if you're pain-free, as an Energy Healing Practitioner you will boost your skill and confidence in adding EFT Tapping to your tool box.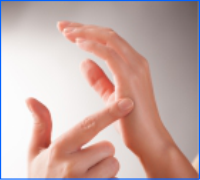 Not only will you get a copy of the slides and the downloadable video replay, you'll get the mp3 audio replays as well!
So whether you're brand new to EFT Tapping, or an experienced user who is looking to enhance your skills, or simply in pain and want relief, or know someone in pain you want to help, DOWNLOAD YOUR REPLAY NOW for the amazingly affordable discount price of only $200.00 $39.97.
NOTE: I charge $200.00 per hour for EFT sessions – I can hardly beleive I'm sharing my Most Trusted, Time-Tested Proven Strategies for Tapping Away Pain with EFT for less than the cost of a few bottles of pain medication, when what you learn will last a lifetime!
YES! SIGN ME UP FOR THE EFT PAIN STRATEGIES WORKSHOP REPLAY
FOR ONLY $200.00 $39.97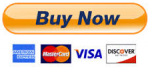 What are you waiting for? It's time to finally learn how
to use this powerful EFT Tapping tool that is sweeping the globe!
Who Is Gwenn Bonnell?
Gwenn Bonnell has been practicing and teaching EFT Tapping and Energy Medicine since 1998, holding workshops in the Ft. Lauderdale, South Florida area and offering consultations worldwide. Gwenn authored the chapter 'EFT for Pain Management' in the EFT book 'Freedom at your Fingertips' (2006) and is the author of the forthcoming book 'Pain Free with EFT.'
An expert presenter of the online Tapping World Summit since it's inception, she has been teaching millions of people around the globe how to use tapping for pain relief. Gwenn was a presenter at IGEEM (International Gathering for Eden Energy Medicine) Conference, is a member of the ACEP (Association for Comprehensive Energy Psychology), and holds certification as an EFT (Emotional Freedom Techniques) Practitioner from it's founder, Gary Craig.
Gwenn owns the top-ranking EFT for Pain Relief websites www.tapawaypain.com and www.tapintoheaven.com and offers monthly EFT and Energy Medicine Workshops in the South Florida Area.
GET YOUR EFT PAIN STRATEGIES WORKSHOP REPLAY NOW
FOR ONLY $200.00 $39.97