Recorded LIVE with Gwenn Bonnell at Your Big Picture Cafe, Ft. Lauderdale, Florida
June 10, 2014
REBOOT YOUR ENERGIES 
With a Self-Care Energy Medicine Routine

That Takes only Minutes a Day To Reset the Effects of Stress, Anxiety and Overwhelm So You're More Refreshed, Energized and Clear-Headed!
DESCRIPTION: How To Reboot Your Energies: 10 Self-Care Secrets for Overcoming Stress and Increasing Your Vitality.
CLICK HERE to Download Your Video Replay Now!
Hi from Gwenn,
We're smack dab in the age of energy, so why is it that we often feel so drained?  (HINT: It's probably because we don't know how to address the ROOT CAUSES of low energy…)
You don't need to overdose on coffee when you hit that 4 0'clock slump. Or take meds to calm your mind when you wake up in the middle of the night with those anxious thoughts swirling through your head. You don't even have to be affected by energy vampires any more.
In this new workshop, you will learn simple, holistic Energy Medicine techniques that address all levels of your being and raise your energy level, calm anxiety in minutes,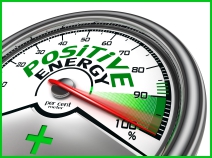 and protect yourself from taking on other peoples toxic emotions. 
The best part is, once you know these secrets, you will always have them at your fingertips to help yourself and your loved ones!
You can use these techniques to lower stress, get more grounded and centered, and even detox and build your immune system naturally!
Heck, I even show you how to organically boost your metabolism when it counts the most – at mealtime – so you stop overeating because you're wiped out and using carbs to boost your energy! (This is worth the price of admission alone).
In fact, here's a sample of what we'll cover in this incredible workshop: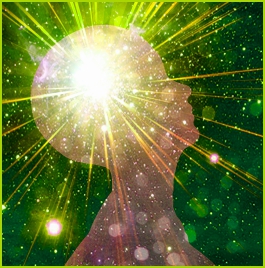 • How to transform low-energy overwhelm into high-voltage vitality even if the stresses in your life don't stop…
• What you can do to feel fueled and energized after meals instead of sluggish and slow…
• Illuminating, natural habits that relieve mental congestion and improve your focus (you might already be doing these without knowing it…)
• A practice to protect yourself from Energy "Vampires." Stop leaking your precious life energy to those suckers!
• Why exercise may NOT be helping you lose weight – and how to make it more enjoyable AND effective.
• How to get rid of those anxious thoughts that keep you from getting a good night's sleep…
• Start bringing your hormones back into balance so you stop feeling so out-of-whack…
• One method to shift hidden blocks, neutralize SELF-SABOTAGE and activate your body's inner healing wisdom (Yes, this ONE part of the routine puts you on the road to positive choices that ignite your body's life energy)…
• The tools to become your best self-care advocate – practical advice that will lower your medical bills, put your health in your hands, and empower you to create a new baseline of vibrant well-being…
• And much, much more…
Now you probably know me as the "Queen of Tapping," and you might be asking, "Gwenn, Why are you teaching an Energy Medicine Workshop? Are you giving up on EFT?"
So let me explain: EFT Tapping is most effective when addressing a very SPECIFIC stress that causes a negative reaction. And yes, we all have those "traumas" in our life that respond well to tapping.
But – EFT IS a form of Energy Medicine because it affects the body's energy system. And when used correctly, EFT tapping rebalances the body's energy system so it no longer goes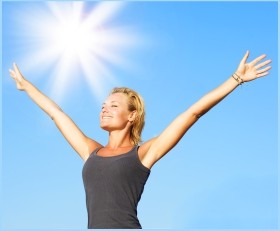 into stress the next time it's triggered by what you tapped for (or something similar).
The Energy Medicine techniques you will learn in this workshop reset and re-balance your energy systems on a more GLOBAL level – you don't HAVE to think about a specific stress like you do with EFT Tapping.
You don't have to worry about what to say, either.
BTW, these are the EXACT METHODS I use every morning to start my day… even when I don't do tapping!
So if you're missing out on the secrets of Energy Medicine, this "Reboot Your Energies" Workshop is a perfect introduction to learning how you can support your body instead of feeling like aliens are taking over and zapping your vitality.
And in this workshop, I'll break down each technique so you know WHAT it effects in your body (and mind), HOW to do it, WHEN it's most effective, WHY you benefit from it, and HOW to share it with others in a way they'll accept.
DON'T MISS THIS BREAKTHROUGH WORKSHOP to finally Reboot Your Energies with your personal Self-Care Routine that takes only minutes yet refreshes your mind, body and spirit so you're more grounded, energized and focused no matter WHO is stressing you or WHAT you're ANXIOUS about!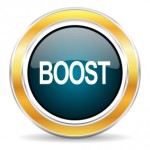 Are you ready to learn how to "speak" energy so you can feed your body what it's longing for? 
Download Your Video Now  and you'll get access to the
• EXACT ENERGY WELLNESS ROUTINE I use every morning to reboot and refresh, • The DIGITAL REPLAY of the workshop,
• Plus the HANDOUT – a PDF copy of the slides,
for the amazingly affordable DISCOUNT of only $97.00 $47.00.
My normal fee is $200.00 per hour, but I'm so excited to share this process with you
that even if you didn't make the live workshop,
you can download the VIDEO REPLAY, and the HANDOUT  – including the Step-By-Step Routine –
right now!
YES! I want to get the Replay for Only $97.00 $47.00! 

WHY DO ENERGY MEDICINE WITH GWENN BONNELL?
Gwenn Bonnell has been practicing and teaching EFT Tapping and Energy Medicine since 1999, holding workshops in the Ft. Lauderdale, South Florida area and offering consultations worldwide.
An expert presenter of the online Tapping World Summit since it's inception, Gwenn was also a presenter at last year's IGEEM (International Gathering for Eden Energy Medicine) Conference, is a member of the ACEP (Association for Comprehensive Energy Psychology), and holds certification as an EFT (Emotional Freedom Techniques) Practitioner from it's founder, Gary Craig.
Gwenn has also trained in Energy Medicine with Donna Eden and was one of the first to incorporate Energy Medicine into an EFT practice.
She owns the information-rich EFT website www.tapintoheaven.com and offers the FREE 11-part audio series 'Gwenn's Time-Tested, Most-Trusted Proven Strategies for Tapping Away Pain with EFT' at www.tapawaypain.com
DOWNLOAD NOW FOR ONLY $97.00 $47.00