How To Optimize Your Tapping
When Using EFT (Emotional Freedom Techniques) for Pain Relief
Gwenn Bonnell Pulls the Curtain Back and Reveals Behind-The-Scenes Info
Every Tapper Needs to Know About How To Get Relief From Pain with EFT
This Workshop was recorded LIVE Tuesday, February 25, 2014
Hi from Gwenn,
Chances are you know what pain feels like – you might even be living with chronic pain. Are you spending time at the doctors office, wasting money on medications that offer only short-term relief and come loaded with side effects, missing time at work and feeling that pain in your wallet, feeling grumpier, or finding it more difficult to sleep at night?
Maybe you've even tried EFT (Emotional Freedom Techniques) Tapping, because you're ready to find a natural, low-cost (free once you learn it), solution that has no negative side effects and actually gets positive results that last longer the more you use it?
If you're wondering why tapping doesn't seem to be working for you, or want to know how you can become more effective and efficient with EFT, ORDER YOUR REPLAY NOW.
HOW TO OPTIMIZE YOUR TAPPING WHEN USING EFT FOR PAIN RELIEF
A lot of things actually factor into successful tapping for pain relief. One of them is the tapping process, the mechanics of it, knowing where the points are and even which points are most important for pain.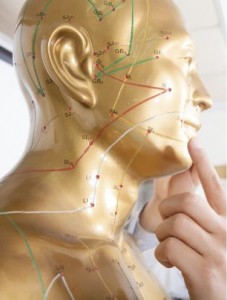 Stimulating certain acupoints, or acupuncture points, has been proven to release stress and to promote a more balanced energy flow, which helps your entire system relax and do what it needs to heal. The truth is you can learn the tapping points in a few minutes, and we'll go through that in the workshop to make sure you've got them down pat.
But other things factor in as well, namely what your mind is focused on during the tapping. Success often depends on what you decide is your tapping "target" and how you verbalize that when you need to verbalize it. For a lot of people that's their biggest worry: What do I say while tapping?
I'll tell you how to figure out what you need to say, and when that's important when when it's not so important.
And then there's the results of the tapping once you get started. A lot of people don't realize the relevance of their tapping results. Maybe you've given up when the results of a round or two of tapping are not what you expect, when in reality you're missing the hidden message your body is giving you. Especially after hearing about those "one-minute wonder" miracles, and when it doesn't happen for you, it's easy to think the tapping isn't working.
But the truth is, it IS working. How you interpret the results is very important, it's your way of getting feedback and working with that feedback to make your tapping even more successful.
In fact, all of these things work together in tandem to truly optimize your tapping experience.
So you need to keep that in mind. It's what we'll be covering in this workshop…
WHAT IS COVERED IN THIS WORKSHOP
• Why does tapping work? The research and the theory in plain talk.
• What are the tapping points? The mechanics are easier than you think…
• What do you say while tapping? This is where people get stuck, and we'll talk about why it's important, what it does, when you need it and when you don't and how to change it even while tapping to optimize your success…
• What to do when tapping doesn't seem to be working.
• How often should you tap? When should you tap? And when shouldn't you tap?
• Then we'll do some tapping – lots of tapping –
• Q&A
• And much much more…
You're invited to join me and learn my structured outline of questions to ask and how to incorporate the answers into effective EFT tapping sequences to relieve pain.
Even if you're pain-free, as an Energy Healing Practitioner you will boost your skill and confidence in adding EFT Tapping to your tool box.
WATCH FOR BONUSES!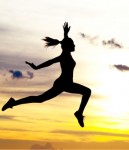 There's just too much to jam into a 2-hour session, so not only will you get a copy of the HANDOUTS and the AUDIO RECORDING, you'll get some unadvertised bonuses!
So whether you're brand new to EFT Tapping, or an experienced user who is looking to enhance your skills, or simply in pain and want relief, or know someone in pain you want to help,  DOWNLOAD YOUR PACKAGE NOW for the amazingly affordable discount price of only $200.00 $29.99.
I charge $200.00 per hour for a private session, but you'll get two hours with me for less than a few bottles of Advil, and what you learn will last a lifetime!
YES! SIGN ME UP FOR THE PRE-REGISTRATION DISCOUNT PRICE OF ONLY $200.00 $29.99



Instant Digital Download Includes the AUDIO REPLAY of the Live Event,
the Workshop Handouts, and Unadvertised Bonuses!
WHO IS GWENN BONNELL?
Gwenn Bonnell has been practicing and teaching EFT Tapping and Energy Medicine since 1999, holding workshops in the Ft. Lauderdale, South Florida area and offering consultations worldwide. Gwenn authored the chapter 'EFT for Pain Management' in the EFT book 'Freedom at your Fingertips' (2006) and is the author of the forthcoming book 'Pain Free with EFT.'
An expert presenter of the online Tapping World Summit since it's inception, she has been teaching millions of people around the globe how to use tapping for pain relief.
Gwenn was a presenter at last year's IGEEM (International Gathering for Eden Energy Medicine) Conference, is a member of the ACEP (Association for Comprehensive Energy Psychology), and holds certification as an EFT (Emotional Freedom Techniques) Practitioner from it's founder, Gary Craig.
Gwenn owns the top-ranking EFT for Pain Relief websites www.tapawaypain.com and www.tapintoheaven.com and is the author of the forthcoming book, "Pain Free with EFT."

WHY LEARN EFT TAPPING FROM GWENN BONNELL?
Why should you listen to me? Here's the short list of why you should pay attention:
• Used tapping to get total relief from my own chronic pain in 1998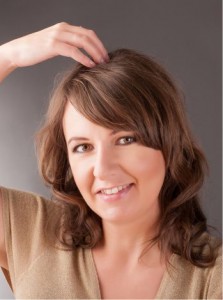 • Since then helped thousands worldwide learn and use tapping for their own pain (emotional and physical)
• Co-author of "Freedom At Your Fingertips," an EFT book with 20 EFT experts that came out in 2006; my chapter is about using EFT for pain relief
• Proud presenter at the online event "The Tapping World Summit" since it began. It reaches over half a million people, and three of my presentations were about EFT Tapping for Pain
• High-ranked websites focused on EFT for Pain Relief
• Author of forthcoming book, "Pain Free with EFT"
• This is not the first workshop I've held using EFT for pain relief, there's been too many to count since 1999,
So I know what I'm talking about when it comes to using EFT Tapping for pain!
What are you waiting for? It's time to finally learn how to use this powerful tool that is sweeping the globe!
ACCESS YOUR COPY NOW FOR ONLY $200.00 $29.99



Instantly Download Your Audio Replay and Workshop Handouts NOW!