EFT TAPPING WORKSHOP RECORDED LIVE with Gwenn Bonnell
What Are You Still Holding On To That Is Holding You Back?
EMOTIONAL SPRING CLEANING WITH EFT:



Tapping Workshop to Sweep Away Your Emotional, Mental And Spiritual Blocks to Success and Step Into Your Grandest Life Vision with Joy!
RECORDED LIVE Tuesday, April 8, 2014 in Davie (Ft. Lauderdale) Florida
Hi from Gwenn,
Spring cleaning doesn't just mean grabbing a mop, broom and garbage bag to tidy up your house.
It's the perfect time to embrace this energetically cleansing time and let go of whatever is holding  you back from planting new seeds and feeding your soul…
OUT WITH THE OLD, IN WITH THE NEW
It's amazing what letting go of physical, emotional and spiritual baggage can do to improve your level of health and happiness. As you free up space in your life, you make room for bigger and better things to appear!
EFT TAPPING TO CLEAR AWAY THE COBWEBS
All the gurus expound on the benefits of letting go of toxic energies, negative thinking and unhealthy emotions. The truth is EFT (Emotional Freedom Techniques) Tapping is proving to be just about the easiest way to accomplish this.
THE TIME IS RIPE TO RELEASE
Right now, the seasons and the cosmos are combining to stir things up for us, and chances are you are already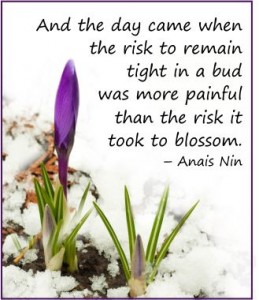 recognizing these influences. If you seem to be getting provoked lately, or feel irritated with your life, those are signs that you need EFT Tapping!
The timing of this workshop is no accident, giving you the perfect opportunity to use EFT Tapping to release:
• Thought patterns that are keeping you stuck in the drama and the struggle that seems to happen when you take a step forward…
• That "Inner Critic" or self-chatter saying "I don't deserve to have my dreams come true," or "I'm not good enough yet," or "I should/shouldn't be…" or even "Why even bother, those affirmations are never going to work so why try anyway…"
• Emotional baggage weighing on your heart, such as resentment, anger, or maybe feelings of guilt because someone else's life isn't working…
And to LIGHTEN UP and ENJOY YOUR LIFE!
IS YOUR FORMULA FOR SUCCESS BACKWARD?
Tapping helps break through the outmoded FORMULA FOR SUCCESS, which says: If I work harder, I'll be more successful. And if I'm more successful, I'll be happier.
Because the problem is every time you have a success, you change the goalpost of what success looks like. And if happiness is on the opposite side of success, your brain never gets there!
TAP INTO THE "HAPPINESS ADVANTAGE"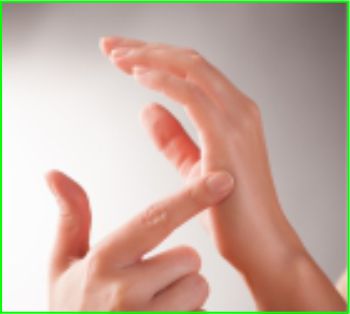 But our brains work in the opposite order: If you raise your level of positivity in the present, you have a "Happiness Advantage." Meaning you perform significantly better than when negative, neutral or stressed.
As you use EFT Tapping to release stress, your intelligence rises, your creativity rises, your energy levels rise, and so does your productivity!
MORE TAPPING. MORE RELEASING. MORE HAPPINESS.
Join us as we tap to release any pull the past has on us from enjoying the present moment.
And tap for any anxieties about the future that are interfering with the level of happiness we feel today.
Using EFT and becoming happier, energized, more creative and productive naturally propels us forward into our greatest life!
INCLUDES AUDIO REPLAY!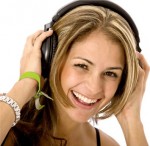 We'll be doing so much tapping, you'll want to listen to the replay and continue the momentum!
So whether you're brand new to EFT Tapping and are ready to release the emotional blocks, or you are an experienced user who is ready to really blossom this spring, DOWNLOAD YOUR AUDIO RECORDING NOW  and instead of my normal $200.00 per hour fee, you'll be tapping with me for two hours at the amazingly affordable discount price of only $400.00 $37.00.
YES! SIGN ME UP FOR THE PRE-REGISTRATION DISCOUNT PRICE OF ONLY $400.00 $37.00 

What are you waiting for? It's time to finally use this powerful tool that is sweeping the globe to release your blocks because you deserve to be happy!
YES! I want the Replay for Only $400.00 $37.00! 
PS Please Note: This is NOT an EFT TRAINING.
Rather, we'll be tapping from start to finish.
If you are not familiar with EFT Tapping, please spend some time before the workshop to learn enough about the mechanics so you are comfortable enough to follow along with the process in the workshop:
• Read through a quick tutorial at www.tapintoheaven.com/eft
• Download and print the Shortcut EFT Tapping Chart at www.tapintoheaven.com/charts
• Watch Jessica Ortner's Tapping Intro video at www.thetappingsolution.com/what-is-eft-tapping/ (Scroll down to the video: "Learn the Tapping Points")
• Purchase my Quick Start Tapping Guide at www.tapintoheaven.com/eftaudio/ for a more in-depth learning experience
WHY DO EFT TAPPING WITH GWENN BONNELL?
Gwenn Bonnell has been practicing and teaching EFT Tapping and Energy Medicine since 1999, holding workshops in the Ft. Lauderdale, South Florida area and offering consultations worldwide.
An expert presenter of the online Tapping World Summit since it's inception, Gwenn was also a presenter at last year's IGEEM (International Gathering for Eden Energy Medicine) Conference, is a member of the ACEP (Association for Comprehensive Energy Psychology), and holds certification as an EFT (Emotional Freedom Techniques) Practitioner from it's founder, Gary Craig.
Gwenn has also trained in Energy Medicine with Donna Eden and was one of the first to incorporate Energy Medicine into an EFT practice. She owns the information-rich EFT website www.tapintoheaven.com and offers the FREE 11-part audio series 'Gwenn's Time-Tested, Most-Trusted Proven Strategies for Tapping Away Pain with EFT' at www.tapawaypain.com
REGISTER NOW FOR ONLY $400.00 $37.00

If You Didn't Make It Live, You Will Get the REPLAY at this Low Price